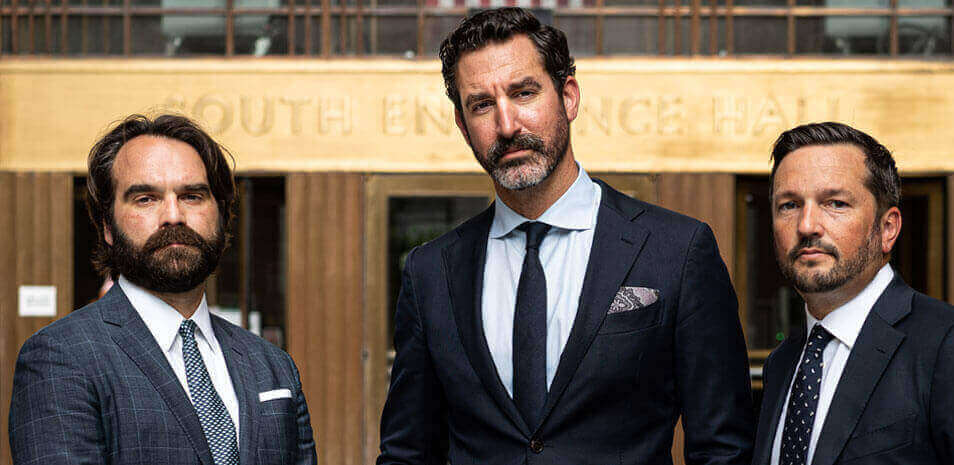 We Protect, Defend And Fiercely Advocate For Our Clients
Experienced in criminal defense, personal injury and civil rights litigation, Manhattan-based law firm at Konta Georges & Buza P.C. has the knowledge and skills to advocate for you. Our attorneys have decades of combined legal experience, which we leverage to help clients throughout New York City and state.
We have a diverse and skilled staff who will protect your rights, defend you, and go after negligent parties in state and federal courts. Seasoned negotiators and top-notch litigators, our attorneys are aggressive, understanding and provide you with a personal touch, unlike most law firms. Strategic and results-oriented, we are ready to help.
Nationally Recognized Litigators Working For You
Our attorneys' legal abilities have not gone unnoticed. Partners at our firm have obtained recognition from peers and prestigious publications in various forms that include:
Super Lawyers Top 100 Trial Lawyer by The National Trial Lawyers, an organization consisting of lawyers who have exhibited superior litigation skills "10.0 Superb" rating by Avvo
From Criminal Defense And Civil Rights Violations To Personal Injury
We have guided hundreds of clients who have questions about their cases. Our team has diverse legal backgrounds, including experience as a prosecutor, public defender and representing clients in cases asserting prisoners' rights and other civil rights issues.
Attentive, focused, nonjudgmental and respectful, we have advocated for clients in cases that include:
Criminal defense: We provide aggressive criminal defense in many areas, including DUI, drug offenses, violent crimes and sex crimes. If your rights were violated during the arrest or you were falsely accused of the crimes, we will seek to get the charges dismissed.
Civil rights: Many of these violations stem from police misconduct. We have represented victims of police brutality, excessive force, racial profiling, illegal search and seizure, inmate abuse, and wrongful death while in police custody.
Personal injury: Our attorneys will advocate for you and go after negligent parties in an assortment of personal injury cases. The list includes car, motorcycle, ridesharing, pedestrian and public transit accidents; premises liability matters such as slip-and-fall accidents and negligent security cases; and other cases such as construction accidents and victims of sexual assault.
Every one of our clients deserves respect and skilled representation, and we provide it.
MEET OUR TEAM
Get A Free Consultation From A Skilled Attorney
Our clients throughout New York City and the surrounding areas know they have a skilled and experienced ally in Konta Georges & Buza P.C.
Whether you require representation for criminal defense, civil rights violations or personal injury, we can do it. We are forthright with honest feedback and ready to fight for you. For a free initial consultation, contact us online or call 212-710-5166.